The Telehealth team requested to work with me after seeing my poster design for the Immunization program. The team had several colorful birds as a theme in a presentation they had and wanted to continue that theme with bright and colorful birds on a wire to represent telehealth. The biggest challenge was turning their 7 page report into a poster that would visually grab conference attendees so they would stop and learn more about the research being presented. The poster was among many being presented at the same time, so standing out in a crowded field is essential to getting the information into the hands of the attendees. Handouts with the poster content and resources for more information were created so viewers could walk away with the same information.
The poster also needed to be created in two very different sizes to meet the size requirements of the conferences where it would be displayed. The poster was initially presented at the March 2019 Northwest Rural Health Conference in SeaTac, WA and again at the March 2019 Convergence Telehealth Summit, in Williamsburg, VA.
The team was extremely pleased with the design and the feedback was fun to receive:
"WOW! This is so lovely! This poster will really engage readers and create opportunities for more conversations!!"
"It is really beautiful!"
"What a well-designed poster!!"
"It's not just that it looks good, but effective at conveying what we did and what we learned."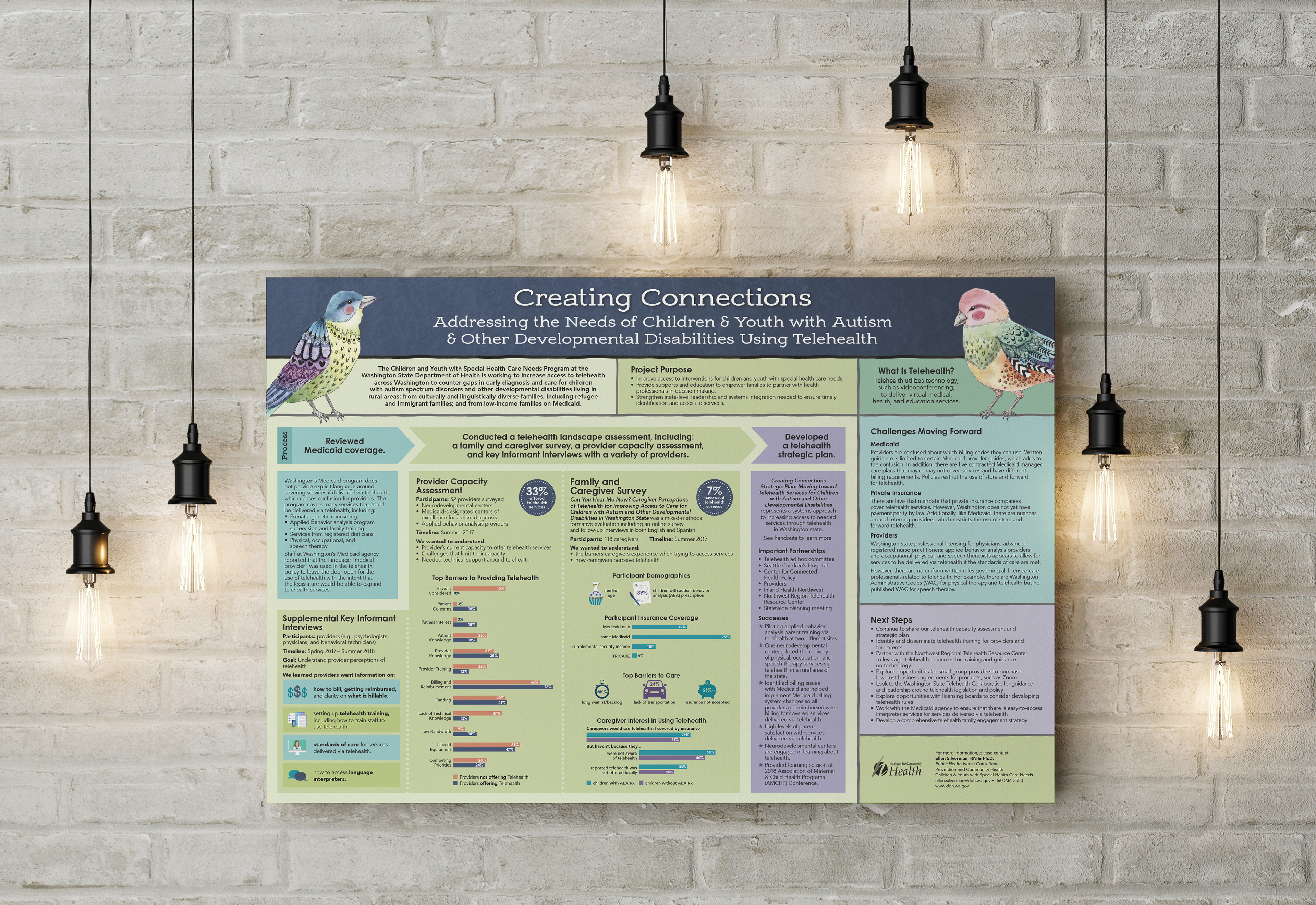 Photoshop work to edit birds to remove branch and even out legs so they appeared to be standing on a phone line. Also, turned head of another to face the text: